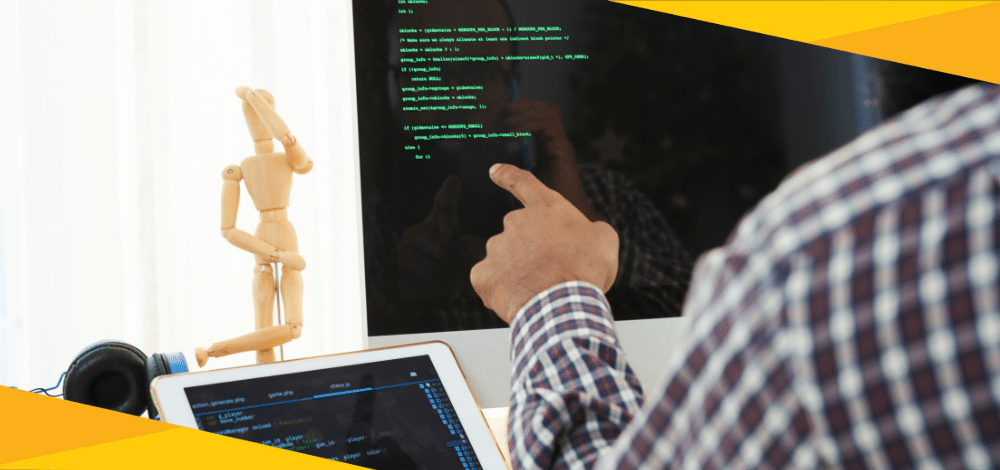 Introduction
Traditionally, people use their own dedicated servers and other devices for storing data. This, however, has been supplanted with centralized-shared services, one of which is cloud computing. It's an on-demand service that allows you to consume resources, mostly for storage and computing, without having to physically maintain any of them. You may also connect to it remotely and utilize it however you like.
One of the best methods to take advantage of the full power of cloud computing is by using Amazon Web Services (AWS), which aids in the efficient management of your storage and resources.
For example, assume you have a MacBook but need a Windows system to run your software. You do not need to purchase any additional hardware for this. All you have to do is purchase the appropriate service from AWS and pay for the time you use it. Furthermore, if you no longer require it, you can simply cancel or stop it and you will not be charged.
What is Amazon Web Services?
Amazon Web Services (AWS) is a comprehensive and ever-changing cloud computing platform offered by Amazon. It comprises solutions such as infrastructure as a service (IaaS), platform as a service (PaaS), and packaged software as a service (SaaS). AWS services can also provide business tools such as processing power, database storage, and content distribution.
AWS was among the first to implement a pay-as-you-go cloud computing model, which grows to give users computing, storage, or throughput systems as needed. It also provides a wide range of tools and solutions for businesses and software developers, which may be utilized in data centers in up to 190 countries.
How Does Amazon Web Services Work?
AWS is divided into numerous services—each of which may be customized differently depending on your needs. The Amazon Web Services portfolio includes over 100 services, including computation, databases, infrastructure management, application development, and security.
These services are classified as follows:
Compute
Storage Databases
Data Management
Migration
Hybrid Cloud
Networking
Development Tools
Management
Monitoring
Security
Governance
Big Data Management
Analytics
Artificial Intelligence
Mobile Development
Messages and Notification
Brief History of Amazon Web Services
Amazon Web Services was founded in 2000. The company intended to create Merchant.com, an e-commerce service that would assist third-party merchants in building online shopping sites on top of Amazon's e-commerce engine.
It proved to be more difficult than they anticipated because many firms started with little regard for future requirements. This also made it difficult to segregate multiple services in order to create a centralized development platform that could be used by third parties.
At that time, Amazon made the first step in establishing AWS by grouping it into a collection of well-documented APIs. It not only aided in the easier development of Merchant.com but also serviced the internal developer audience.
Soon after, in 2003, the Amazon executive team was asked to define the company's primary competencies. It became evident that its infrastructure services provided them with a significant edge. From there, the notion of combining infrastructure services and developer tools to create a pseudo-operating system for the internet arose.
It was conceivable to envision an infrastructure that was automated and standardized with web services that might call for greater resources. To achieve this, they separated different aspects of the infrastructure as operating system components and had developer-friendly tools to control them. In 2004, the company openly acknowledged the creation of AWS in a blog post.
Amazon Web Services was then made public on March 19, 2006. It first provided Simple Storage Service (S3) and Elastic Compute Cloud (EC2), with Simple Queue Service (SQS) coming shortly after. S3 and EC2 were introduced in Europe in 2009. The Elastic Block Store (EBS) was made public the same year, and a robust content delivery network (CDN), as well as Amazon Cloudfront, became formal features of the AWS service.
Before 2010, AWS's cloud-ready services attracted cloud-ready clients and laid the groundwork for established relationships with other firms such as Dropbox, Netflix, and Reddit.
The Benefits of Using Amazon Web Services
Amazon Web Services has long been recognized as a market leader in cloud computing, as well as for its well-developed infrastructure and exceptional service delivery. It benefits the customer by offering low-cost services and is also simple to use, so the customer does not have to worry about servers, security, or databases.
The following are beneficial features of AWS including:
Mobile-Friendly Access
Serverless Cloud Functions
Improved Databases
Storage
Security and Compliance
AWS Marketplace