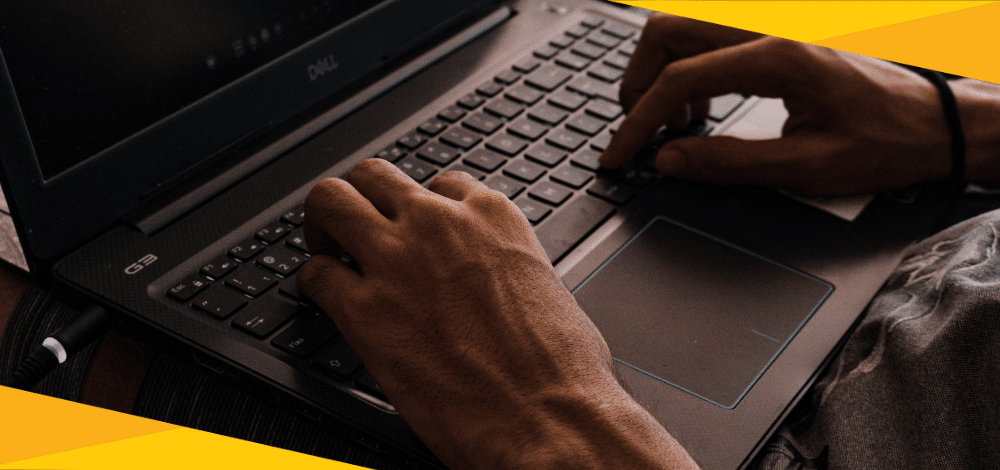 Introduction
Traditionally, people use their own dedicated servers and other devices for storing data. This, however, has been supplanted with centralized-shared services, one of which is cloud computing. It's an on-demand service that allows you to consume resources, mostly for storage and computing, without having to physically maintain any of them. You may also connect to it remotely and utilize it however you like.
One of the best methods to take advantage of the full power of cloud computing is by using Amazon Web Services (AWS), which aids in the efficient management of your storage and resources.
For example, assume you have a MacBook but need a Windows system to run your software. You do not need to purchase any additional hardware for this. All you have to do is purchase the appropriate service from AWS and pay for the time you use it. Furthermore, if you no longer require it, you can simply cancel or stop it and you will not be charged.
What is Amazon Web Services?
Amazon Web Services (AWS) is a comprehensive and ever-changing cloud computing platform offered by Amazon. It comprises solutions such as infrastructure as a service (IaaS), platform as a service (PaaS), and packaged software as a service (SaaS). AWS services can also provide business tools such as processing power, database storage, and content distribution.
AWS was among the first to implement a pay-as-you-go cloud computing model, which grows to give users computing, storage, or throughput systems as needed. It also provides a wide range of tools and solutions for businesses and software developers, which may be utilized in data centers in up to 190 countries.
How Does Amazon Web Services Work?
AWS is divided into numerous services—each of which may be customized differently depending on your needs. The Amazon Web Services portfolio includes over 100 services, including computation, databases, infrastructure management, application development, and security.
These services are classified as follows:
⦁ Analytics
⦁ Artificial Intelligence
⦁ Big Data Management
⦁ Computation
⦁ Data Management
⦁ Development Tools
⦁ Governance
⦁ Hybrid Cloud
⦁ Management
⦁ Messages and Notifications
⦁ Migration
⦁ Mobile Development
⦁ Monitoring
⦁ Networking
⦁ Security
⦁ Storage Databases
Brief History of Amazon Web Services
Amazon Web Services was founded in 2000. The company intended to create Merchant.com, an e-commerce service that would assist third-party merchants in building online shopping sites on top of Amazon's e-commerce engine.
It proved to be more difficult than they anticipated because many firms started with little regard for future requirements. This also made it difficult to segregate multiple services in order to create a centralized development platform that could be used by third parties.
At that time, Amazon made the first step in establishing AWS by grouping it into a collection of well-documented APIs. It not only aided in the easier development of Merchant.com but also serviced the internal developer audience.
Soon after, in 2003, the Amazon executive team was asked to define the company's primary competencies. It became evident that its infrastructure services provided them with a significant edge. From there, the notion of combining infrastructure services and developer tools to create a pseudo-operating system for the internet arose.
It was conceivable to envision an infrastructure that was automated and standardized with web services that might call for greater resources. To achieve this, they separated different aspects of the infrastructure as operating system components and had developer-friendly tools to control them. In 2004, the company openly acknowledged the creation of AWS in a blog post.
Amazon Web Services was then made public on March 19, 2006. It first provided Simple Storage Service (S3) and Elastic Compute Cloud (EC2), with Simple Queue Service (SQS) coming shortly after. S3 and EC2 were introduced in Europe in 2009. The Elastic Block Store (EBS) was made public the same year, and a robust content delivery network (CDN), as well as Amazon Cloudfront, became formal features of the AWS service.
Before 2010, AWS's cloud-ready services attracted cloud-ready clients and laid the groundwork for established relationships with other firms such as Dropbox, Netflix, and Reddit.
The Benefits of Using Amazon Web Services
Amazon Web Services has long been recognized as a market leader in cloud computing, as well as for its well-developed infrastructure and exceptional service delivery. It benefits the customer by offering low-cost services and is also simple to use, so the customer does not have to worry about servers, security, or databases.
The following are beneficial features of AWS:
Mobile-Friendly Access 
Amazon Web Services provides two mobile-friendly access services, which are AWS Mobile Hub and AWS Mobile SDK.
The AWS Mobile hub assists and directs you to the elements of your app that are appropriate and compatible. This feature offers a terminal for interacting with AWS services.
Meanwhile, AWS Mobile SDK provides direct access to Amazon Web Services such as DynamoDB, S3, and Lambda. It also works with iOS, Android, Web, React Native, Unity, and many other platforms.
Serverless Cloud Functions 
Amazon Web Services assists you by executing and scaling your code. All you have to do is use your mobile phone to upload the code. This functionality has become critical for doing many activities at once, requiring back-end code to run and respond to the main code.
Managing this infrastructure to host back-end software requires scale, provision, and a large number of servers. Fortunately, Amazon Web Services handles server management, performance, scaling, patching, and infrastructure administration.
Improved Databases
Amazon Web Services delivers databases that are required and controlled entirely by them. Among the databases are:
⦁ Relational database for transaction
⦁ Non-relational database for internet-scale applications
⦁ Data warehouse for analytics
⦁ In-memory data store for caching and real-time workloads
⦁ Graphic database for highly connected data applications.
Storage
Storage is one of the most common functionalities of Amazon Web Services. It's inexpensive, adaptable, and simple to use. Apart from that, the storage may be utilized alone or in conjunction with other applications to fulfill your needs. AWS offers a variety of storage options, including:
⦁ Amazon Glacier
⦁ Amazon Simple Storage Service
⦁ Amazon EBS
Security and Compliance 
Because many businesses rely on AWS, Amazon ensures that the data they supply is as secure as possible. This function enables the client to grow and develop. They just pay for the services they utilize, with no out-of-pocket costs.
Aside from that, Amazon Web Services security groups are linked to EC2 instances. Their job is to provide security at the protocol and port access levels.
There are security rules in Amazon Web Services that filter traffic flowing into and out of an EC2 instance, which are:
⦁ Type
⦁ Protocol
⦁ Port Range
⦁ Source
AWS Marketplace
The Amazon Web Services Marketplace is a digital catalog that contains thousands of software listings from independent software vendors. Amazon launched this feature in 2012 to accelerate the growth of Amazon Web Services from third-party providers.
A customer can immediately search for suitable software in this online store and buy it for their business. They can also use the Marketplace's one-click deployment and launch the required software by paying only for their use.
What is Cloud For Jobs 2.0 Program?
Yellow Tail Tech's Cloud For Jobs 2.0 Program was created to prepare you to contribute to an organization's cloud computing initiatives as a soon-to-be AWS Cloud DevOps Engineer. You will learn how to develop automatable and repeatable deployments of apps, networks, and systems on the AWS platform in this program.
After completing your internship, you will be able to:
⦁ Utilize Terraform to configure AWS services
⦁ Assess the security vulnerabilities of a cloud environment
⦁ Construct a fault-tolerant and robust web service architecture
⦁ Monitor availability, simulating and testing failure situations, and testing recovery
⦁ Optimize the cloud service infrastructure in terms of both cost and performance
⦁ Use Amazon Web Services APIs and Lambda to write code and automate processes
How Can You Schedule A Career Strategy Session with Yellow Tail Tech?
Get in touch with us. Hover your cursor over the Programs category on the Menu and select Cloud For Jobs 2.0. This will then take you to the  program catalog, where you will be given a course summary.
Our time commitment is nine months, with training that lasts around 7 to 10 hours per week. Our live sessions happen 2 to 3 times a week, and the student must commit to attending 95% of these live sessions.
If you're interested, book a 10-min intro call with us today.
What are The Courses Under Cloud For Jobs 2.0 Program?
IT Infrastructure and Networking Course
This course is designed to introduce you to the essentials that every IT professional should be aware of. Computer language, networking, and the Information Technology (IT) sector, in general, are examples of these foundations. Furthermore, this course will help you expand your IT vocabulary and understand various services and procedures.
The IT Infrastructure and Networking course lasts for five weeks and is given concurrently with our Core Programs to supplement our Cloud For Jobs 2.0 Program.
Linux System Administration Course
The Linux System Administration course is designed to teach you the foundations of Linux that you will need to understand as an AWS Cloud DevOps Infrastructure Engineer in the future.
You will learn how to use a Linux operating system throughout your first four weeks. We will educate you about user administration, security, networking, processes, storage, and other topics over the next 12 weeks.
We will train you in this course by exposing you to circumstances that you may experience in the workplace.
Cloud For Jobs 2.0 Training Course 
Unlike the preceding courses, the Cloud For Jobs 2.0 course moves at a slower pace to assist people who are just starting in their IT profession.
This course is intended to train SysOps administrators, systems administrators, and DevOps professionals for developing automatable and repeatable deployments on the AWS platform.
Furthermore, it provides all the basics required to understand AWS DevOps Cloud Computing.
AWS SysOps Certification Prep Course
The AWS SysOps Prep course is an 8-week course that will prepare you to become a Certified AWS Systems Operation Engineer. This course is intended for people who are just starting in AWS Cloud Engineering and wish to demonstrate their advanced understanding of Infrastructure as code.
This course is divided into eight parts:
⦁ Monitoring and Reporting
⦁ Deployment and Provisioning
⦁ High Availability
⦁ Storage and Data Management
⦁ Security and Compliance
⦁ Networking
⦁ Automation
⦁ Feedback, Review, and Labs
Python Automation Course 
As part of the Python Automation course, we will teach you a basic level of python coding that can be used to construct process automation. The majority of the programming will be focused on automating tasks with AWS APIs and AWS Lambda. This course is broken into two sections: Python Programming Fundamentals and Python Task Automation in AWS.
Conclusion
Choosing the Amazon Web Services business as a career path is a wise decision. After all, it's one of the most popular options for public cloud computing.
It may require a significant amount of code and programming, which may be difficult at first, but don't worry. Yellow Tail Tech has an Cloud For Jobs 2.0 Program that will help you learn everything you need to know to become a professional in the AWS sector.
For more information, Book a 10-minute intro call with our Enrollment Advisor today via our website.