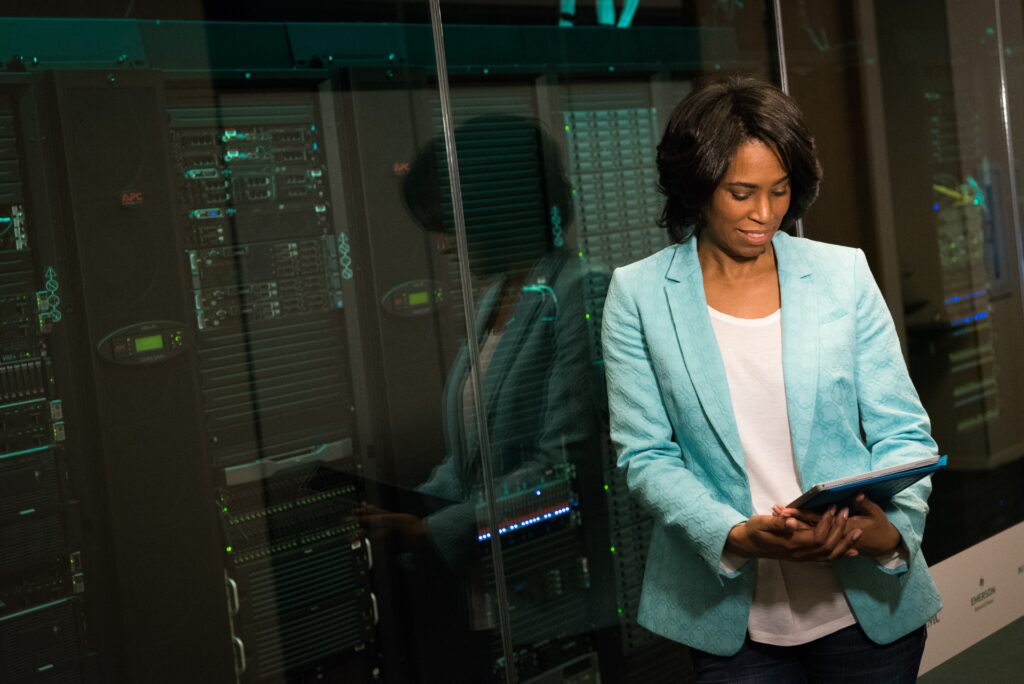 Data centers today are constantly evolving with complex technology. Therefore, the demands have become higher, making upskilling a requirement, especially for those who are interested in a career in technology.
The landscape of data centers is looking for ways to adapt to an ever-changing world. However, to bridge skill gaps, some demands, such as resources, facilities management, and optimization, are needed so that companies can keep up with the constant evolution of technology.
Here are the skills you need to hone for data center occupations in the competitive world:
High-Demand Skills For Data Center
These skills are one of many in demand today. You can practice and upskill through certification programs and short programs as well as reading industry blogs. In addition, learning a new skill takes time, so you need to dedicate it one step at a time.
Data Security
Security is a critical aspect of any data center. It is the backbone because it prevents data breaches or cyberattacks. Data centers hold plenty of information for servers. As a result, any risk poses problems to the information in data centers.
With the presence of the Internet, data security holds more importance than ever. As everything shifts to digital, you can never be too secure.
Cloud Computing
Cloud computing involves the services and delivery of data through the internet. It is a new form of technology that is currently gaining popularity. Major technology firms are looking into the potential of the cloud. It includes development, deployment, and testing and integrates everything into a seamless system.
Edge Computing
IT administrators should think about integrating edge computing into their pipelines. Servers process many data, optimizing them for the customer faster. The networks must then restructure for the demand for data.
Data centers are now seeking cost-effective solutions to manage data. If you have edge computing as a skill, it gives you an advantage in the technology industry.
Automation Implementation
Automation smoothens data processing. These days, AI and machine-based learning are developing for better implementation. As a result, risks go down, and costs will diminish.
When there is automation, professionals must look into Data Center Infrastructure Management. While manual data input is excessively long at times, automation is a need. Not only does it help cut costs, but it also improves the accuracy of data.
Software tools such as ServiceNow, BMC, Cherwell, VMware, and more help implement automation. If you are familiar with any of this software, it gives you an edge because it allows your newfound skills to remain relevant.
Hybrid IT Management
IT management is getting more and more flexible. Since specialists can do tasks at home, it has changed the working environment. However, the office still plays a role in hybrid management.
The increase in virtualization allows data centers greater efficiency. Traditional on-site companies still have their place, but hybrid work enables better networking. For example, a hybrid platform is highly recommended for IT companies to keep up with the demands for technology and workers' preference for work-life balance.
Project Management
Project management may not be a new skill, but it is an essential part of data centers. Managers must look into the latest technologies, such as Data Center Infrastructure Management (DCIM). The DCIM streamlines many workflows and tracks the exact status without manual input. You consolidate tools, improve collaboration, and review metrics to oversee the project's performance.
Project management can make or break the output of any IT project. It is why communication and collaboration are a must to bring the best outcome.
Book An Appointment With Yellow Tail Tech
Skills are essential in the IT field and beyond. When you upskill, you are investing in a better career. In addition, earning certifications boosts your chances of landing a job.
If you want to hone more of your tech skills, Yellow Tail Tech will support you. Here at Yellow Tail Tech, we help people to shift into a successful career in technology. Whether for data center, security, or automation, Yellow Tail Tech provides the essential skills for success in the field of information technology. Book a ten-minute intro call with our enrollment advisors today!