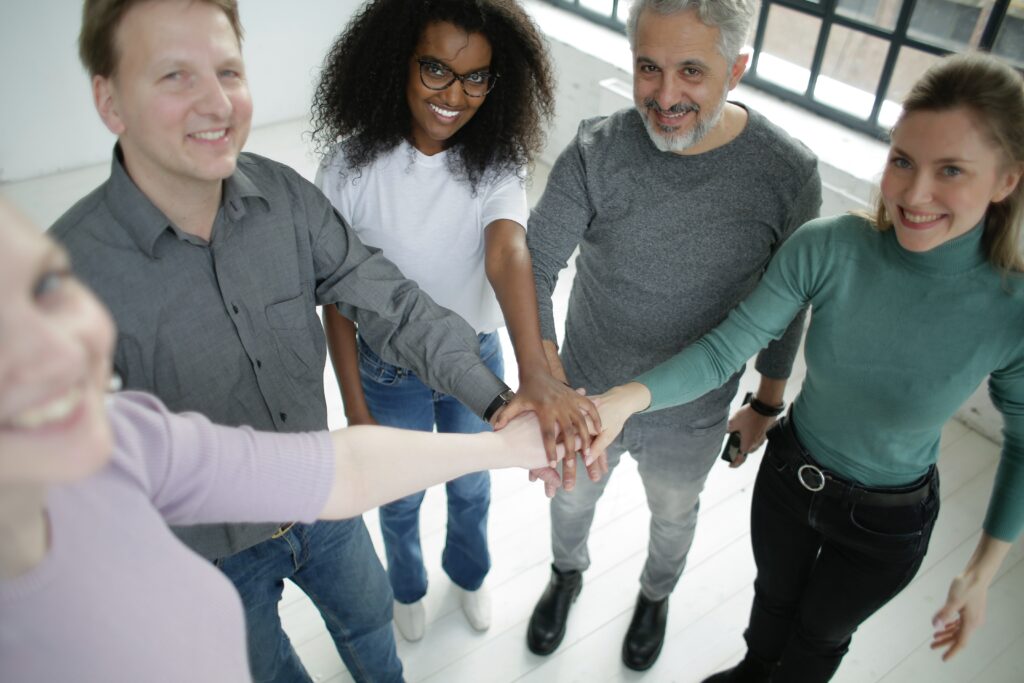 We all know that pursuing growth in our careers is a series of ups and downs. There will be times when a lot of situations will not be in your favor, and you'll be forced to make decisions, no matter how big or small, that will make or break your next goals. When you're overwhelmed by your setbacks, it can really be easy to lose perspective.
In these moments, where the things that usually motivate you won't be enough to keep you going, it's best that you seek all the inspiration you can. And what other best way to be inspired than by hearing it from people who have been there and still get there from time to time, but continuously overcome it?
Here are a few inspiring pieces of career advice from the Yellow Tail Tech team that might help you which you can always go back to.
"Stop Telling Yourself That You're Not Qualified"
For Yana Capa-Pasco, our Marketing Lead lives by Steven Barlett's quote that says you should stop thinking that you're not experienced enough, as growth happens when you start doing things you aren't qualified to do. Yana shared that when she started working for Yellow Tail Tech, "I've had a lot of experience but still didn't know a lot of things in Marketing as it's very broad. My boss, Jubee, likes to challenge me in different ways where even if I don't know how to do it, I manage to make it happen somehow. I have already learned so much in just a year, and am still continuing to learn and grow in Marketing."
"Stay Focused and Have a Plan"
Rob Coble, our Career Success Coach, shares that his motto is "Dream big, Have a Plan, Work Hard. Make Friends and Bring the Passion." He believes that if you want it and you're willing to work hard for it, it should be available to you. "However, no one will hand it to you. You have to go and get it. Be prepared to make a few sacrifices upfront, a lot of your fun time will be put aside to study, network, and grow. If you make a career doing something you love, you will never work a day in your life."
"Simply Trust the Process"
For Kianne Labrador, our Enrollment Support Supervisor, you simply have to trust the process of growth as you go through it. She shares that we should all "expect the journey to be difficult, but not impossible."
Kianne also had a specific advice to our current and incoming students: "Our programs were specifically designed to help you land your first high-paying IT jobs, so trust and believe that all the tasks and steps given to you will lead to your end goal."
"Always Keep Track of Your Success"
For Kim Mellana, our Enrollment Advisor, you should "get in the habit of tracking your accomplishments and all the projects you've worked on." Like how you reflect on your setbacks, it's equally important to celebrate your wins, no matter how big or small, and be proud of how far you've come. "There will come a time where you'll need this tracker when aiming for a promotion or even a new job."
"Focus on the End Goal"
Lastly, Georges Rousseau, a product of Yellow Tail Tech's program who is now a thriving IT professional and instructor at our programs shares that "when facing adversities, stay engaged and focus on the end goal. We are all human and sometimes life happens."
George also summed up his experience with Yellow Tail Tech: "The company discovered a formula that works and uses it to teach, train, coach, and cater the material to individuals that are new to IT or those with a more advanced experience."
Like George, you can also experience a successful, stable, and high-paying career in IT. Yellow Tail Tech's programs help you from equipping you with the skills and training you need up to your actual job application. Book a 10-minute intro call with our Enrollment Advisor today!