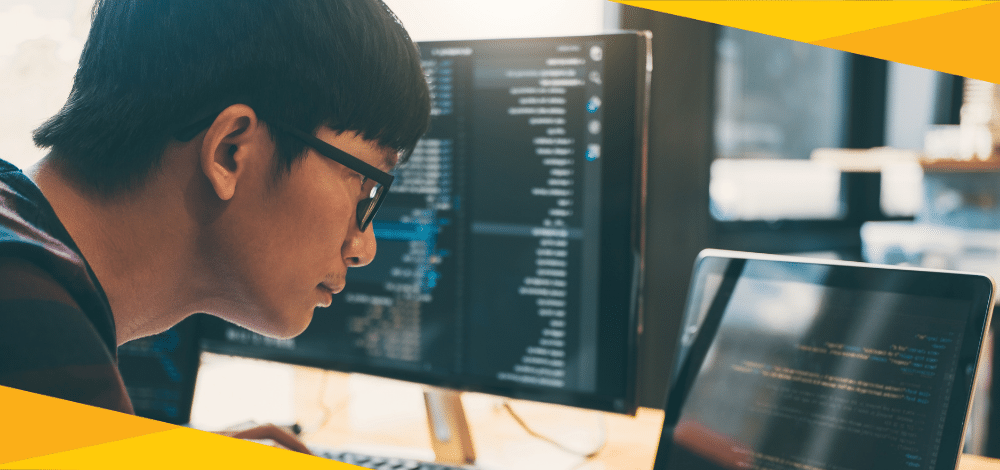 Introduction
As technology continues to evolve and impact our daily lives, the need for highly competent tech professionals grows each day. Nearly every industry needs employees who are proficient in various software required to maintain operations.
The problem posed by this growing need for experts is the amount of technical training that each individual has to go through. Professionals have to spend years in a university program to achieve the level of skill that companies need. Some industries also require specialized certifications or accreditations.
As a solution to this problem, coding bootcamps began to pop up.
History of Coding Bootcamps
The first coding bootcamps started sometime in 2012, addressing the need for more technical professionals. By 2013, around 30 different programs were available to those looking to pursue a career in programming. Today, this number continues to grow, with over 600 coding bootcamps available worldwide.
What Is a Coding Bootcamp?
A coding bootcamp is an intensive training program that helps individuals learn a wide range of valuable programming skills. It is a short-term course that serves as an alternative or supplement to a traditional college degree. Some of these bootcamps are specifically designed for people with little to no knowledge of coding, allowing them to learn practical skills that could help them pursue a career in the information technology industry.
How Do Coding Bootcamps Work?
Unlike traditional computer science (CS) degrees that focus on a lot of theoretical aspects, coding bootcamps concentrate on practical skills that are relevant to the industry's current needs. These courses condense all essential information into a relatively short program, allowing students to develop their professional expertise while maximizing their time. Depending on the program, coding bootcamps last from 12 to 40 weeks.
How Is a Coding Bootcamp Different From a College Program?
Cost
A coding bootcamp costs around the same price as one semester in a CS degree program, averaging $11,00 – $14,000. On the other hand, a full-time college degree costs around $150,000 depending on the school.
Time Commitment
Typical CS degrees take 4 years to complete, while coding bootcamps can be finished in just 12 weeks.
Pace
Since coding bootcamps condense a lot of information into a short amount of time, they tend to be fast-paced. With a traditional college program, students have more time to absorb the information given to them.
Curriculum
University students graduate with a well-rounded understanding of tech principles. Those who enroll in bootcamps, on the other hand, are more knowledgeable in specific coding languages and their practical applications.
Types of Coding Bootcamps
While most coding bootcamps have similar curricula, each program follows a different model in educating people. The different options available allow prospective students to choose a course that aligns with their goals.
Schedule
Before choosing which coding bootcamp to enroll in, individuals must consider the kind of program that will work with their respective schedules.
Full-Time
Full-time programs are similar to traditional college settings because students are required to attend classes for a set number of hours per week. With this kind of bootcamp, it may be necessary to drop full-time jobs or other commitments.
Part-Time
This type of coding bootcamp offers more flexibility compared to full-time programs. Students typically only have classes at night or during weekends, allowing them to maintain jobs and other important responsibilities.
Format
Another important aspect of choosing the right coding bootcamp is the format used for teaching.
In-Person
In-person programs require students to meet at a specified location, much like college classes. This kind of bootcamp also tends to be more structured, so it is perfect for those who need more guidance from their instructors.
Online
Online bootcamps can either be full-time or part-time, but students have the added convenience of attending classes remotely. Students will have access to a mentor as well as an online student community to help them with their concerns. This type of program is ideal for people who are self-motivated and organized.
Self-Paced
Similar to online classes, self-paced coding bootcamps are perfect for individuals with disciplined learning styles. The main difference of self paced coding bootcamp is that students can choose when and how it will be completed.
Other Options
Aside from these traditional coding bootcamp models, another type of program has emerged in recent years: university bootcamps.
What Is a University Bootcamp?
This type of program is just like a traditional coding bootcamp, but it has the backing of a recognized university, allowing students to take advantage of the school's network and resources. Having the name of an established educational institution can also help them increase their career opportunities.
The curriculum provided will differ depending on the partner school. Some university bootcamps offer introductory classes from their existing programs, while others simply improve the curriculum set by the coding bootcamp company to make sure that it meets the needs of the local job market.